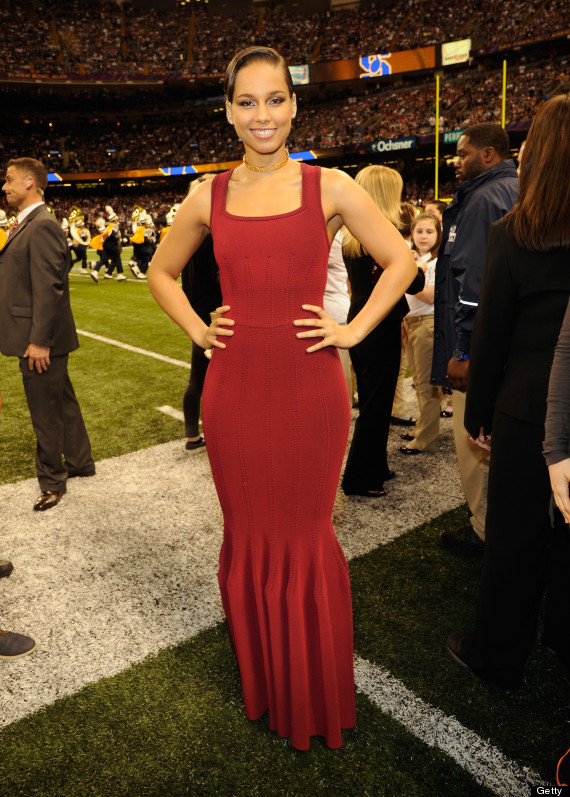 Alicia Keys has one of the best voices in the music business. I loved that she was able to sing the National Anthem because I knew she could do so much to make it her own and make it soulful. She exceeded all of my expectations with her performance.
Playing the piano for the first time since Billy Joel did, I already knew Keys would be original. As usual, her vocals were stellar. She hit every note, transforming
The Star Spangled Banner
into a song of soul and heart. The only complaint I had, like many others, was time. The pre-game for the Super Bowl is my least favorite part. There's so much anticipation to the game, it creates suspense. Any act before it has the pressure to live up to the expectations and not waste time. Keys made SB history by singing the longest rendition of the anthem, 156 seconds.
While time was my biggest concern, I did enjoy her song. I got a little antsy towards the end, but Keys did justice to the song, performing it like it was meant to be.
Rating
: 4 stars