Kris Allen released his new album,
Thank You Camellia,
the day after Phillip Phillips was crowned victor of American Idol, season 11.
Image credit to idolater.com
Allen's album is unlike anything he's done before. When fellow Idol alum Adam Lambert dropped his latest, about a week prior to Allen's, it reached the top of the charts in no time.
TYC ( Thank You Camellia)
, also has climbed its way to the top. Consisting of fourteen tracks, this album is a fresh look at Season 8 Idol winner. Most of the songs are upbeat and catchy, an easy listen, one to soothe. Unlike what Allen sang on the show three years ago,
TYC
has a happy tone, one that symbolizes a character. Kris Allen has shown two completely different sides. His first is that he is a soft guy, who sings ballads and sad love songs; his second is that he is a happy-go-lucky guy who is still exploring himself for the perfect sound. Well he's almost there.
Rating:
4.5 stars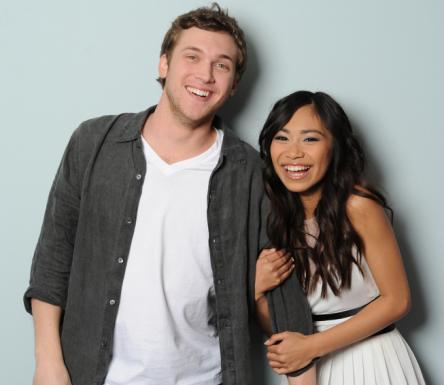 Image credit to hollywoodreporter.com
Phillip Phillips became the winner of Season 11 of Idol. He was against sixteen year old powerhouse Jessica Sanchez. Phillips' vocals fall short compared to Sanchez, but he knows how to work a crowd. He is a naturally gifted performer who plays on the audience's emotions. Singing Usher to practically any rock genre to Gotye, Phillip Phillips has great versatility. Teenage girls everywhere love it when he "groans", which he says is actually him getting into the melody. From what he's done on the show, he doesn't have a melody.