It's no secret that American Idol is an extremely popular reality singing show. So when The Voice and X Factor decided to air, many were surprised that they were going to threaten the Idol fanbase. But now with the second season starting for both the X Factor and The Voice both airing back-to-back, the battle is no longer with American Idol, it's with the other show.
THE X FACTOR
Image cre

dit to xfacotrnetwork.com
Just the judges alone are a reason that ratings will spark this year. After Paula Abdul, Nicole Scherzinger and host Steve Jones were fired, there was a lot of speculation on who the new judges would be. The host spot was filled by not one, but two people. Seasoned host Mario Lopez brings familiarity and experience to the table, while reality TV star Khloe Kardashian has a point to prove-she's not just a reality TV star. So far, with two episodes of live TV in, the judges seem to be doing alright. Aside from Khloe's wardrobe malfunction on the first day, she seems to be doing fine. Lopez, the more seasoned host looks comfortable and at home.
New judges Brittney Spears and Demi Lovato have settled in fairly well. Demi has friendly banter with creator Simon, and tries to be the "nice judge" of the show, taking over Paula's job. Brittney was tough at first, but revealed that she couldn't deal with people booing her. Eventually, Simon had to step in and help her thorugh it. She seems stronger now, although doesn't take her criticism as far.
-->
THE VOICE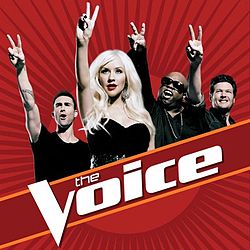 Image credit to prweb.com
Ratings were very good last season, for a show that was in its first season. Besides the star-filled cast, and drama with other shows,
The Voice
hasn't generated much buzz. Until the show started.
Within a few weeks of the show airing, judge Christina Aguilera announced that she would be leaving the show. Popstar Usher was set to take her place. CeeLo Green was also reported to express desires to leave the show, but no official statement had been issued.
One of the biggest changes that occured on the show was the format change. The steal and save were no longer permitted. Earlier, if a judge did not want to mentor a particular contestant, another judge had the oppurtunity to "steal" them from the other to mentor as their own.
So who comes out on top? With all of these new shows coming up, it's hard to tell. But one thing's for sure, no one, so far, has been able to threaten American Idol's popularity.